Homebrew Emporium
Do It Yourself.
We've Got All You Need!
With five retail locations in Massachusetts and New York, and an online shop, we're America's largest homebrew chain. We sell supplies for making beer, wine, and cheese. Come visit us in Rensselaer, NY, West Boylston, MA, Cambridge, MA, South Weymouth, MA, and New Rochelle, NY. We cater to all levels of brewing, from Master Brewers to First Timers.

All Homebrew Emporium locations will be closed on Monday, 25 May 2015 in observance of the Memorial Day holiday.
Who's interested in growing their own hops? Hop rhizomes and potted plants are available NOW!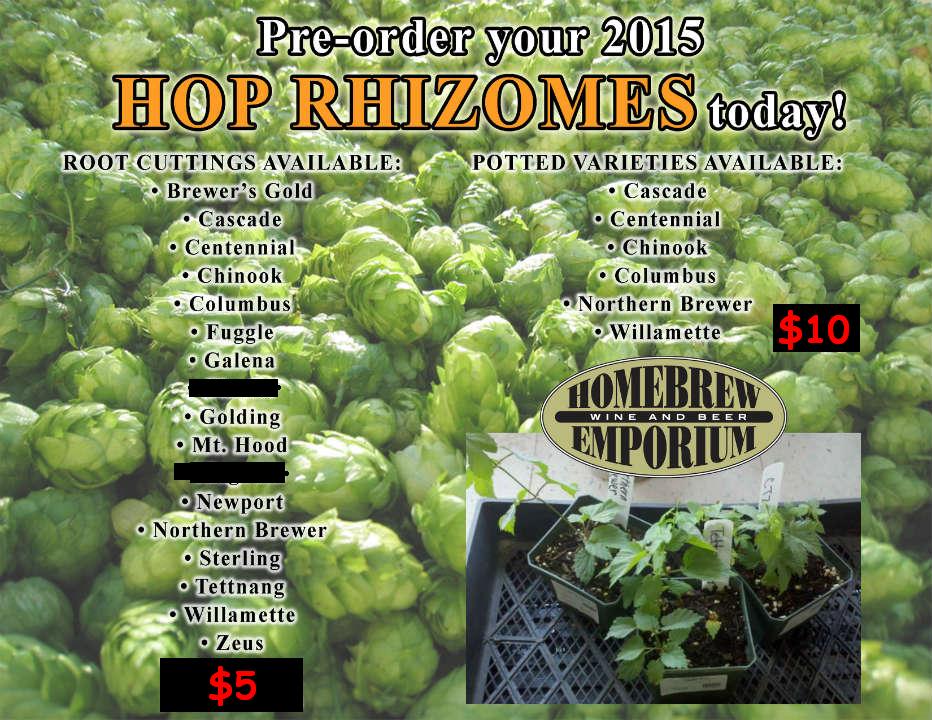 The Homebrew Emporium is proud to announce that the food drive we do in conjunction with the AHA's National Homebrew Day Big Brew was another great success thanks to our fantastic customers! We had 16 brewers at both our West Boylston and Weymouth location and another 21 at our Rensselaer, NY. We even had 1 person participate at our Cambridge location even though we were unable to provide a group brewing location there. That's 54 people who each gave $15 and non-perishable goods to their local food banks!
That's $810 subject to the food bank's multiplier effect and is good for providing 2,400 meals!
For our part, we gave away over 150 lbs of dry malt extract, 60 lbs of grain, and 80 ounces of hops in support of this great cause. If you believe in businesses supporting causes like this, please support your local Homebrew Emporium.